Moreton Island Holiday House: Banyandah Waters Beach House Guest Reviews
Read what our visitors have had to say about Banyandah Waters Beach House, our Moreton Island Holiday House!

It doesn't get much better than this! As someone who appreciates both the great outdoors and a nice Airbnb stay that caters for family, this was the perfect house with all the features you could possibly want. The showstopper was the giant balcony/deck with 180 degree views over the beautiful shoreline and across Moreton Bay that made for an indoor/outdoor lifestyle that is so enjoyable for relaxing and dining in. The house also features really nicely considered equipment such as snorkelling gear etc that are great for the many activities to enjoy on beautiful Moreton Island. Overall a fantastic stay that we will remember for a long time!

Matt, March 2022

What an amazing place to stay on the magical Moreton Island. The view from the deck is absolutely breathtaking!!! This property is perfect for families as the downstairs area is great for kids with a separate lounge and TV. With the only private pool on the island – it is a great way to have a quick dip if you are having a day at the house. Very clean property with really comfy bed. Well-appointed with all amenities. Would genuinely recommend this property and Roberts hospitality!!

Kym and family January 2022

Beautiful home in an even more beautiful location. Rob was a pleasure to deal with. We couldn't have asked for a better holiday.

Ashleigh and Family January 2022

The house is absolutely amazing with breathtaking views! We couldn't fault our stay and the host was very accommodating.

Samantha, December 2021

Great views, great times and great memories! Counting the days till we come back!!

The Bullas and the Cook December 2021

Beautiful house in Tangalooma resort with a breathtaking view of the ocean. All of us loved eating meals on the deck together and checking out the ocean including some passing whales. Kids loved having the downstairs area to hang out and play games together! We spent most of our days at the beach, the resort is a short walk from the house (but lots of steps so if you aren't up to getting up or down a lot of steps would recommend hiring a golf buggy) and the wrecks are in walking distance from the resort. The deck around with ocean views if perfect for adults wanting to supervise kids in the pool. Perfect weather with sun all afternoon. Will definitely be back!

The Allards, September 2021

Magnificient views!  The best on Moreton Island!

The Biffins and The Rosons September 2021

Magnificent outlook, brilliant facilities throughout!! Thoroughly loved our time!  A wonderful holiday, you have a beautiful home!  We will definitely be back! Thanks Rob!

The Stirling Family August 2021

Spectacular View, beautiful home! Had such a fabulous time on Moreton!  We will be back!  Thank you Rob!

The Seaward family 19-26 August 2021

Thank you Rob for providing such a great house to holiday in! You have the perfect place with a perfect location and view!  You have also thought of everything that we possibly needed for our holiday!  We greatly appreciate your hospitality and how prompt you were to respond to anything.  We will be back for sure! PS: The bed was so comfortable!

The Boultons 13-19 August 2021

The perfect getaway!!  This home did not disappoint!  From the views to the amenities, this house has something for everyone! Place looks awesome! We are all so happy with it. So clean and tidy!! Thank you 🙂 Would definitely recommend!! Thanks Rob!!

The Achilles Family 5-12 June 2021

Just spectacular, could not have asked for anything more stunning!  Awesome service in getting here.  Thank you Rob for presenting such a beautiful home! We shall return!!

Rachael May-June 2021

A magical place! Best views I have ever seen!  Thank you for thinking of all the little extras that made it an outstanding stay! Spectacular place to stay!  Thanks Rob for letting us stay in this dreamy Home!!  Love love loved it!!

Joe Sculz 28-30 May 2021

Absolutely adore this home!!Amazing Sunsets and Sunrises…just stunning and all the little extras  touches make this an amazing stay!  Thank you so much Rob!  Cant wait to come back!

Sandy May 2021

Amazing home!  Many great memories made! Simpsons puzzle was heaps of fun!  Thankyou Rob!!

The Levers,Burnetts and Gimbletts 2-9 March 2021

GIRLS TRIP!! What a beautiful home with a great view! We have thoroughly enjoyed our time!

Meg, Kelly, Karre, Liv, Tash, Penny and Sarah March 29 2021

Thank you so much!!  We absolutely loved our stay! It was a beautiful 11 nights with everything we wanted and more! Thanks very much for your generosity and thoughtfulness in all the little extras you provided!

The Stillitanos March 2021

Awesome House!  Had a fabulous time! Will be back for sure!

Nick, Claire, Grace Thomas, Wendy and Jim. 5-10 March 2021

The perfect spot on Moreton to call home!  All the "little things" have been considered!  It was a truly memorable family getaway!

Geri, Grace, Matt, Loz and Eva. 28 February 2021

We love your house on Moreton Island! Beautiful views, the pool and all the little extras! Thank you!

February 2021. Sam and Amy, Lockie and Ella.

Best appointed home we have rented! Superb! Loved  our stay, loved all the little extra touches! Thanks Rob…we will be back!

January 2021. Andy, Debbie, Lloyd and Helen

The photos don't convey just how breath-taking the view is and the beautiful ocean breeze/location! Thank you Rob!                                   
Lombards 19/12/2020-27/12/2020

A beautiful home, everything you need to make your stay amazing!  Thanks Rob for the late checkout with the last day rainy weather!  We will be back!

The Morrisseys December 2020.

Thanks so much for giving us such a beautiful place to stay!  Definitely will be coming back! xx

Active Fitness Team, November 2020.

"Oh my gosh!, I literally shed a tear when we got here! Absolutely beautiful….So so Happy and content. Thankyou so much for making this beautiful for us…we are going to rebook next year, Team unanimous decision! :-)"

Karen W November 2020

"Thanks so much Rob for letting us look after the house. What an amazing weekend! The views are spectacular and the storm was just next level to watch. ! We will be back!"

(name withheld) — November 2020

"Lovely stay for Bathurst weekend – awesome views, well equipped home."

The Corbetts — October 2020

"Great stay, such a lovely home…"

The Shackas — October 2020

"Awesome house, well set up for Families. Amazing views, could watch the sunset here every single night. 5 Stars !!!"

Brad and Louise — October 2020

"We got wrecked at Tangalooma and Banyandah Waters was the perfect refuge! Such an amazing house in a stunning setting!"

The Oniens and the Sheros — July 2020

"We don't want to go home!!  Had the most relaxing break!  thank you for thinking of so many details!"

CHEB Family — July 2020.

"We went as a group of eight, this property was perfect for us. The property is well presented, with views as far as the eye can see! The beds were comfortable and clean. The loving space big enough for us all to get on the couch could only rate this property a ten out of ten will definitely book this again!"

June 2020
"The home that has everything you need….amazing views and the bonus of your own swimming pool.  We were holidaying with a baby and young children so to have a high chair, port-a-cot and a gate for the top of the stairs was amazing!"

Bob B  — March 2020
"OMG!! The house is amazing!! The views are incredible!! We love it and wish it wasn't only 5 nights!  Its just heaven!!  Thanks heaps!     Wish we could stay for 6 months but we will be back!! Hopefully sooner rather than later!!"

Rob and Christine — March 2020
"Absolutely beautiful!!  thank you!!.. we loved our stay!"

The Rigby and Littles — March 2020
"Awesome place to stay, plenty to do and close proximity to all things the island has to offer, we will be back!"

Steve, Kylie, Amity and Riley — January 2020.
"Thank you for a lovely stay, the house had everything you needed, with lots of space for a large family.  The kids loved the pool and having there own space down stairs.  We will definitely be back!   Five stars!!"

Sam, Jacqueline and the kids — January 2020
"A comfortable house with beautiful views. We had a fabulous stay in this huge family home. It was clean and well equipped!"

The Wildmans — December 2019
"Lovely scenery looking out onto the coast, Great place to stay!"

The Hoffmans — December 2019
"We had an amazing few days, stunning views, beautiful house.  Rob was a great host, went above & beyond! Will be recommending and will be back! Thank you. :-)"

Tony and Kayleigh, Paul and Julie — December 2019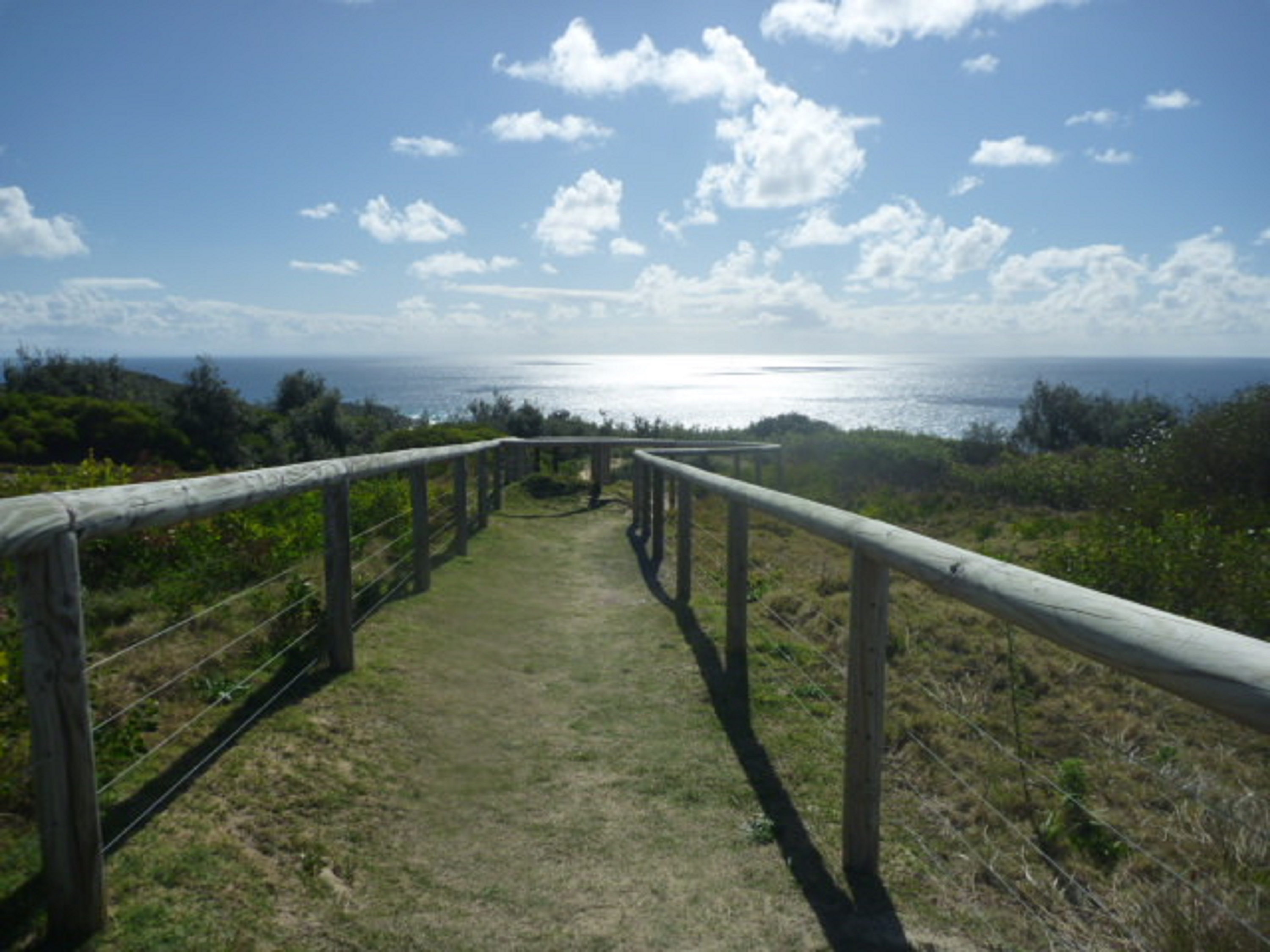 "Such a wonderful house with breathtaking views! Will definitely be back! Thank you! :-)"
Kirra and Joe — November 2019
"The moment you walk into the beautiful Banyandah Beach House you feel like you are in paradise!  The view onto the beach is pure paradise, like you are looking at a post card!  We had a fantastic stay, the house has everything you need to accommodate everyone!  The only disappointing thing was that we had to leave and wish we were able to stay longer!  Thanks so much, cant wait to stay again!!"
Jeremy-Real life Trading. com — November 2019.
"Amazing spot, gorgeous house! Perfect place to celebrate our 16 year anniversary!"
Chelsea and Nick — November 2019
"WOW! What a lovely house and view! Our stay was amazing! The house had everything for our large group! Will recommend to everyone and will definitely be back! Thank you! "
Jazzy and crew — November 2019.
"Thank you for a lovely stay, excellent base for a great holiday! See you next time!   
Dancers Car Care Group, Ballina — November 2019
"Perfect place for a weekend with the boys! Great views to enjoy a cold one with! We will be back again!"
Nick, Michael, Ben and Joe" — October 2019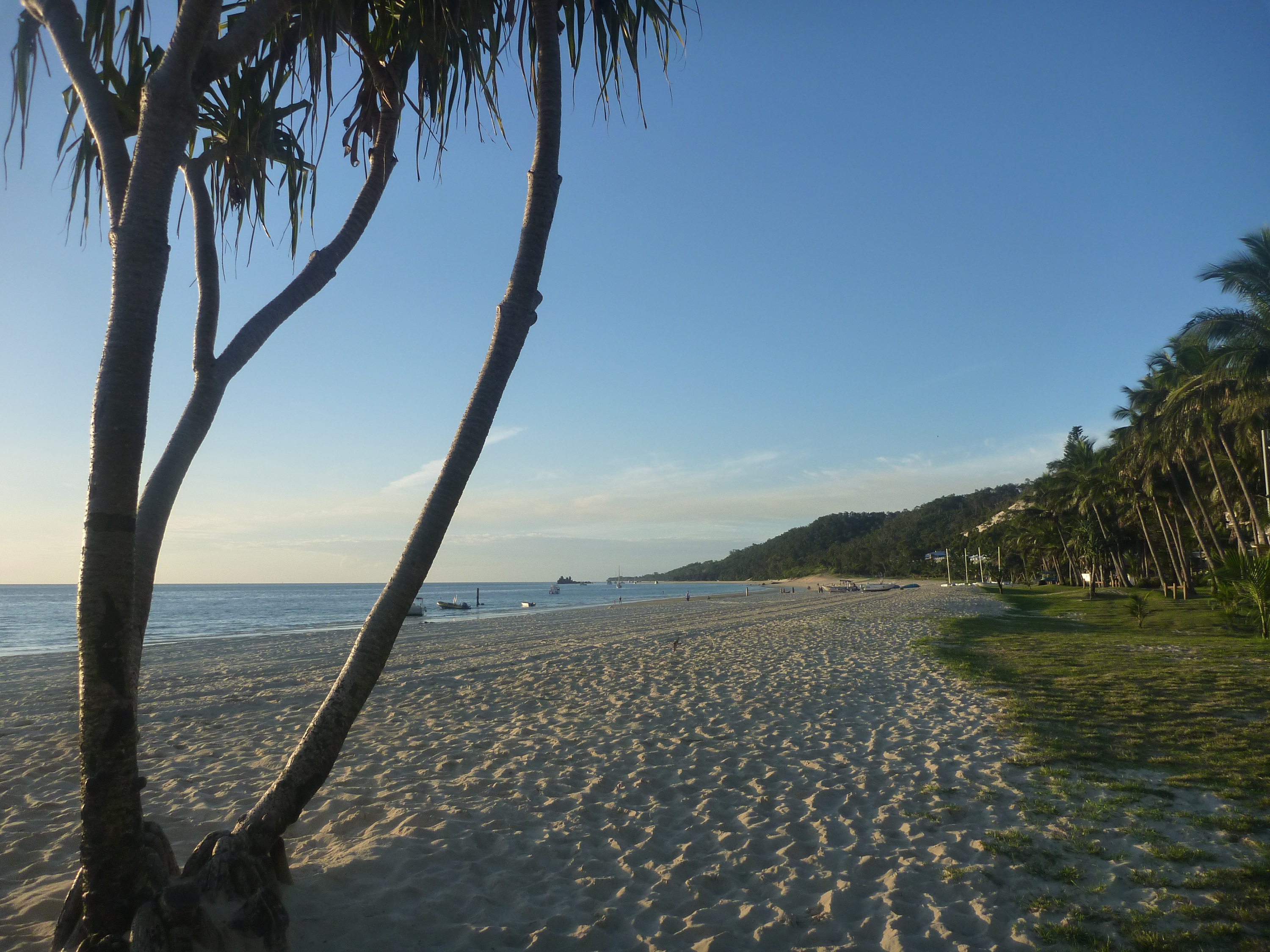 "What an amazing time!Thank you so much, the place was perfect! See you again soon!
Steve — October 2019
Your house is beautiful and the location is stunning! We are truly enjoying our stay!
Nikki — September 2019.
"Hi, we just wanted to say a really big thank you for a great stay at Banyandah Waters!- the kids loved it and we relaxed…..totally!!!! Brilliant accommodation!!!!!!"
Doug and Fiona — September 2019.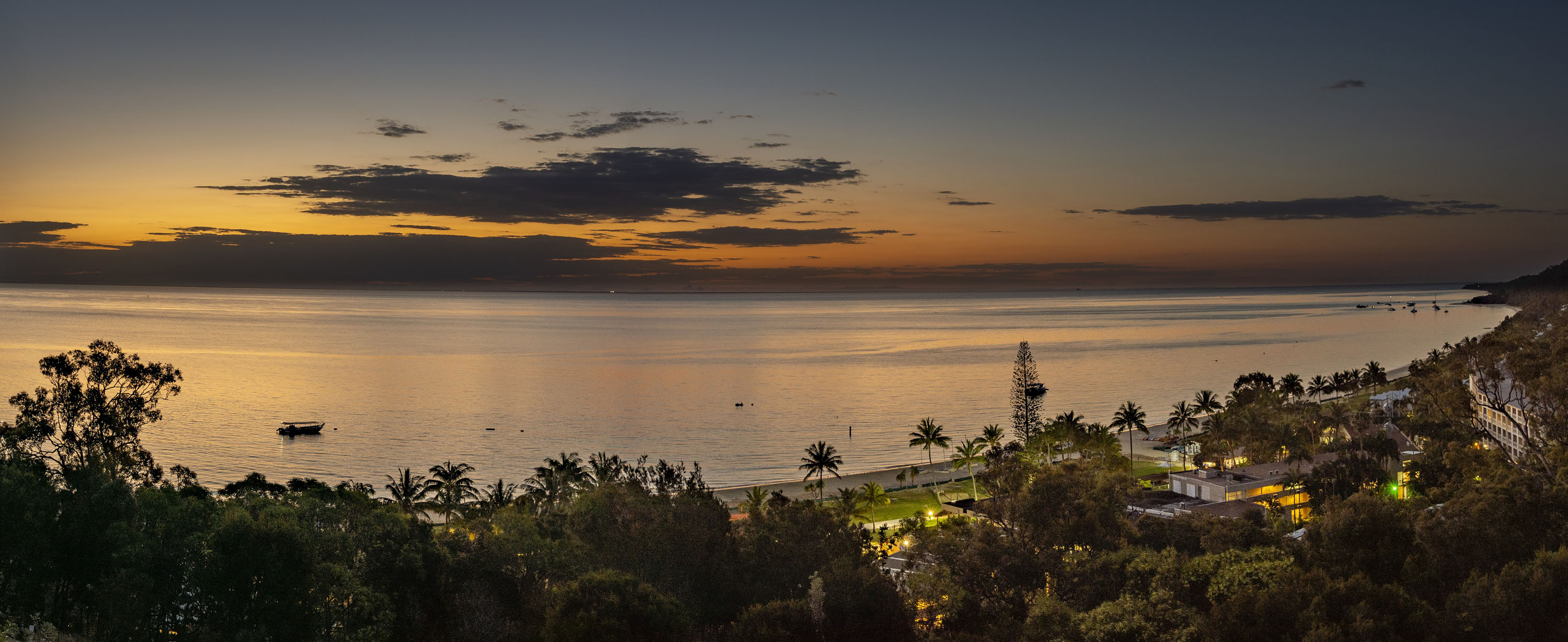 "Excellent place to get away and relax, very spacious! Spectacular sea-side views!  Highly Recommended!"
Stacey and Andrew — August 2019
"Simply amazing would recommend highly! The house has everything you need and more and only a short walk to the beach with amazing views! Will definitely be back! Five stars!"
Luke and Lauren — August 2019
'The house is all you could wish for, glorious pool, space to separate kids and adults occasionally and fantastic facilities. There was a lovely staff member who greeted us and explained the house and gave us a quick intro and we also loved the views. We absolutely loved the house and everything was even better than we expected. Thank you so much for supplying the little extras and the house is just beautiful.'
Chiquita — July 2019
* Moreton Island Holiday House — BOOK your next holiday NOW *
Please use the booking link above, or get in touch with us today to arrange your Moreton Island Holiday House booking for your next holiday in this amazing location.