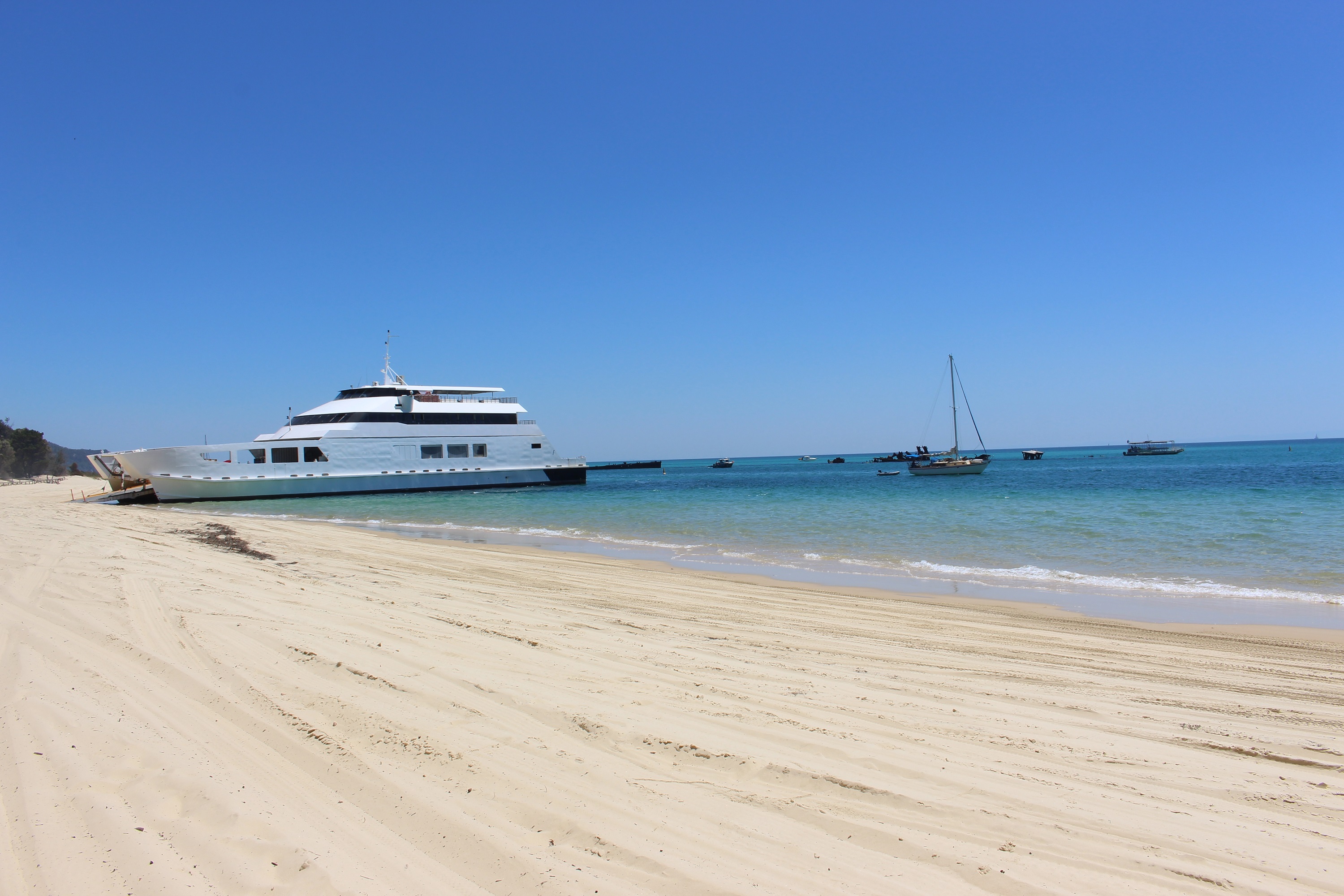 GETTING HERE WITH YOUR 4X4
If you have your own 4×4 you can arrive at the island on the MiCat Ferry  www.micat.com.au or phone (07 3909 3333) which leaves from the Port of Brisbane. Again full licensing and coffee facilities are available on board so you start your holiday with a boat trip and be guaranteed no traffic jams.  There is no better feeling then driving off the barge onto the white sands of Moreton Island.  Once of the barge your adventure begins with your first 4 wheel driving on the island with a pleasant 20min drive to the house utilising the Tangalooma by pass road.  Warning….when you turn into Trochus place you may have your breath taken away by the view.
First time driving on Moreton Island??
Here is a few tips to ensure you spend more time relaxing than digging out your 4WD!
There are no sealed roads on Moreton Island so you will need a 4WD.  Normal road rules apply so you need to obey the road rules for your safety!  If you want to travel the tracks you will need one with a bit of clearance on your 4WD as the sand is soft in areas!
The Tangalooma bypass road is only wide enough for one vehicle, so when driving you need to be aware of other vehicles coming the other way.  There is regular areas to pull over on the tracks….remember to give them a wave as you go past!
You will need to let your tyres down for more traction, generally 16 to 18 psi will do.
You are on an island so you will need to keep an eye on the tides.  You will need to take off  1/2 an hour off the tide time for the western beach and an hour and a half on the eastern beach.
Plan your trips about an hour and a half either side of high tide.  The best time to drive on the beaches is at low tide.  Some areas of Moreton are not accessible at high tide.  The south-west end of the island will have to be driven at low tide only!
There are no fuel stations on Moreton Island however Petrol and Diesel is available from the Castaways store at Bulwer but only in 20 litre jerry cans.
GETTING HERE WITHOUT A VEHICLE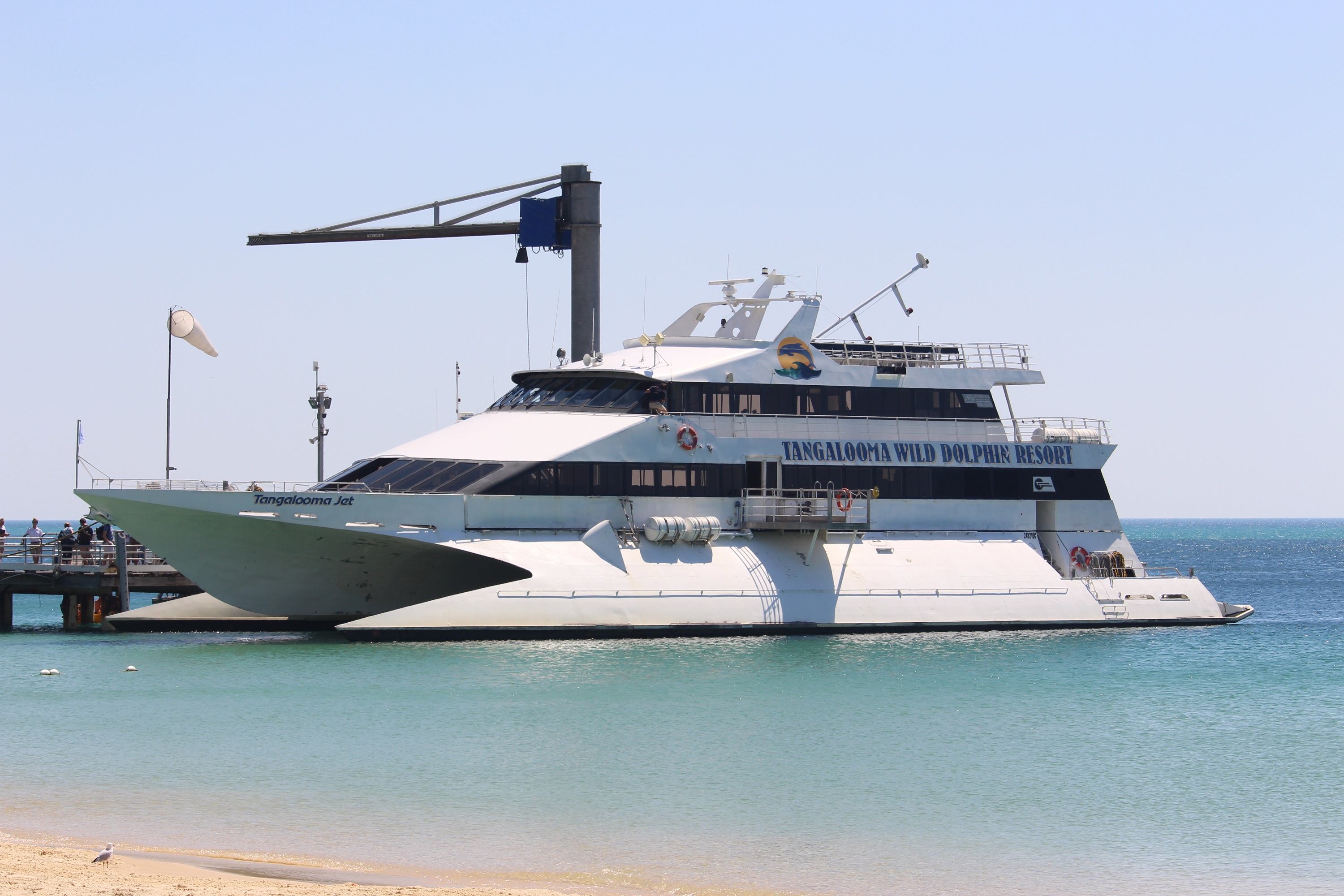 Moreton Island is a relaxing 75 min boat trip across the bay (not stuck in traffic) from Holt St Pinkenba on the Tangalooma ferries.
These vessels are luxury catamarans, fully licensed with coffee facilities available so you are completely relaxed en route to your holiday.  Contact 1300 652 250  for times, generally 3-4 times daily.  Transfers to Banyandah Waters can be arranged by request.
For any questions or concerns please contact Rob on 041 7753273
or email us – [email protected] to assist you in any way.